Remodeling your kitchen is a significant investment that can greatly enhance the value, functionality, and aesthetic appeal of your home. However, the key to a successful kitchen remodel lies in choosing the right kitchen remodeler. In this comprehensive guide, we'll walk you through the process of selecting an ideal home remodeler in Orange County, helping you transform your kitchen into the space you've always dreamed of.
The Importance of a Kitchen Remodel
The kitchen is often referred to as the heart of the home. It's where meals are prepared, family gatherings take place, and memories are made. Additionally, a well-designed and updated kitchen can:
Increase your home's value: A modern and attractive kitchen is a strong selling point, potentially increasing your property's market value.
Improve functionality: A kitchen remodel can optimize your kitchen layout, making cooking and cleaning easier and enjoyable.
Enhance energy efficiency: Upgrading to energy-efficient appliances can significantly reduce your energy consumption and utility bills.
Revitalize your home's aesthetics: A kitchen remodel allows you to infuse your personal style into your home, creating a space that is both inviting and reflective of your tastes.
Now that we understand the value of a kitchen remodel, let's delve into how to select the perfect remodeler in Orange County.
Factors to Consider When Choosing a Remodeler in Orange County
Selecting the right kitchen remodeling company involves careful consideration of several key factors:
Credentials: Ensuring the remodeling company is licensed and insured, will protect you against potential liabilities.
Experience: Look for a company with extensive experience in kitchen remodeling to ensure they can handle the complexity of your project.
Reputation: Check online reviews and ratings to measure the company's reputation within the community.
Portfolio: Review the remodeler's past projects portfolio to assess their design capabilities and craftsmanship. It is also recommended to see projects during construction to help see wether or not the company keep a clean site during the construction.
Communication: A good kitchen remodeling company will maintain open and clear communication throughout the project, keeping you informed every step of the way.
Step-by-Step Guide to Choosing a Kitchen Remodeler
Follow these steps to streamline your search for a reliable kitchen remodeler in Orange County:
1. Conduct Preliminary Research
Start by gathering a list of potential contractors. Use online resources, local directories, and recommendations from friends or family who have recently finished similar projects. Additionally check Yelp for reviews to make sure the company has a good reputation.
2. Evaluate Credentials and Experience
Review each remodeler's credentials, ensuring they are appropriately licensed and insured. Also, evaluate their level of experience, giving preference to those with a proven track record in kitchen remodeling.
3. Review Portfolios and Testimonials
Examine the portfolios of your shortlisted companies to assess their design styles, craftsmanship, and quality of work. Additionally, read customer testimonials and reviews to measure their commitment to customer satisfaction.
4. Request Quotes and Compare
Contact each company on your shortlist to request a detailed quote rather than a rough estimate. The quote should include labor costs, material estimates, and any other expenses. Compare these quotes but remember that the cheapest option is not always the best.
5. Schedule Consultations
Arrange consultations with at least three remodeling companies. Discuss your project details, expectations, and budget. Use this opportunity to ask questions and see whether you feel comfortable working with them.
6. Check References
Ask each potential remodeler for references from past clients. Reach out to these individuals to inquire about their experiences and satisfaction with the completed project. Additionally, you may ask the company to have a walk-through at a completed project site.
7. Finalize Your Choice
After thorough evaluation, choose the kitchen remodeler in Orange County that best suits your needs, budget, and personal comfort level. Before starting the project, ensure all details are clearly outlined in a written contract.
Your Dream Kitchen Awaits
Embarking on a kitchen remodeling project is an exciting journey, one that can transform your home and enhance your daily life. However, the key to a successful remodel lies in choosing the right partner for the journey.
We hope this guide has provided valuable insights into selecting the best kitchen remodeler in Orange County. By keeping these considerations in mind, you can ensure your kitchen remodel not only meets but exceeds your expectations.
As a trusted kitchen remodeling company in Orange County, we're committed to helping homeowners turn their dream kitchens into reality. Our team of experienced professionals works closely with you every step of the way, ensuring a seamless and enjoyable remodeling experience.
Ready to take the first step towards your dream kitchen? We invite you to reach out to us today for a free, no-obligation estimate. We look forward to bringing your vision to life!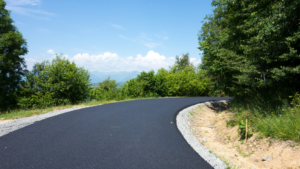 Finding reliable asphalt paving contractors in Orange County, California. is crucial for ensuring a successful and long-lasting asphalt pavement project.
Read More »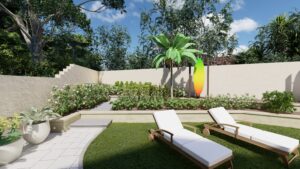 Comprehensive guide to verifying a retaining wall contractor professional license in Orange County, CA. Click here to learn more about retaining wall license requirements…
Read More »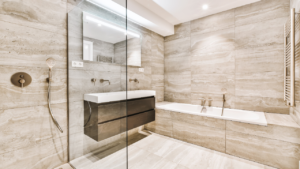 If you are Looking to remodel your bathroom? Here a list of the best licensed and insured bathroom remodeling companies near Irvine California.
Read More »