A bathroom remodel can significantly improve your home's functionality, aesthetics, and overall value. However, finding the right bathroom remodeling company in Orange County is crucial to ensuring a successful and stress-free renovation experience. In this comprehensive guide, we'll explore the factors to consider and steps to follow when selecting the ideal bathroom remodeling company for your project. Let's dive in!
The Benefits of a Bathroom Remodel
Before we delve into how to choose the right bathroom remodeler, let's first look at some of the benefits of remodeling your bathroom:
Improved functionality: A well-designed bathroom remodel can optimize the use of space and enhance the overall functionality of your bathroom.
Increased home value: An updated and modern bathroom can greatly boost your property's value, making it more appealing to potential buyers.
Enhanced aesthetics: A bathroom remodel allows you to create a space that reflects your personal style and preferences, resulting in a more enjoyable and relaxing environment.
Better energy efficiency: By upgrading to energy-efficient fixtures and appliances, a bathroom remodel can help reduce your utility bills and contribute to a greener home.
Now that we understand the benefits of a bathroom remodel let's discuss how to find the best company to help us with our project.
Factors to Consider Before Hiring a Bathroom Remodeler in Orange County
When searching for the right bathroom remodeling company, keep the following key factors in mind:
Licensed and insured: Ensure that you choose a licensed and insured bathroom remodeler, as this protects you from any liabilities in case of accidents, damages, or substandard work.
Experience

: Look for a

remodeling company

with a proven track record in bathroom remodeling projects. Proven track

record

demonstrate company's expertise and ability to handle various types of renovations.

Excellent project management skills

: An

Orange County remodeling company

with strong project management skills will ensure that your project runs smoothly, stays within budget, and is completed on time.

Exceptional customer service

: A company that prioritizes customer satisfaction will be more likely to address any concerns or issues that may arise during the remodeling process.

Portfolio of previous projects

: Reviewing a

company's past work will give you an idea of their design style, craftsmanship, and attention to detail.
References from previous clients

:

Reputable bathroom remodeling companies

should be able to provide references from satisfied customers, allowing you to gauge their level of professionalism and reliability.
Steps to Follow When Choosing a Bathroom Remodeling Company
Now that we've discussed the factors to consider when selecting a bathroom remodeler in Orange County, let's look at the steps to follow in the selection process:
1. Conduct Research
Start by conducting thorough research to identify potential companies. Use online resources, such as search engines, social media platforms, and review websites (such as Yelp). Find companies with positive reviews and testimonials, this will save you a lot of unnecessary troubles in the future. You can also ask for recommendations from friends, family, or neighbors who have recently completed similar projects.
2. Create a Shortlist
Based on your research, create a shortlist of the remodeling companies that meet your criteria. Consider factors such as location, experience, and customer feedback when narrowing down your options.
3. Request Quotes
Contact the shortlisted bathroom remodelers to request detailed quotes for your project. Make sure to provide them with accurate information about your bathroom's size, layout, and desired features to ensure accurate estimates. Compare the quotes based on factors such as cost, materials, labor, and warranty to determine which company offers the best value for your investment.
4. Schedule Consultations
Arrange in-person or virtual consultations with the top contenders on your list. During the consultations, discuss your project goals, design preferences, and budget. Use this opportunity to ask any questions you may have about the company's experience, work process, and timeline.
5. Review Contracts
Once you've narrowed down your options to one- or two-remodeling companies, request a detailed contract outlining the scope of work, materials to be used, estimated timeline, payment terms, and warranty information. Carefully review the contract and make sure you understand all the terms and conditions before signing.
6. Verify Licenses and Insurance
Before finalizing your decision, verify that the selected company holds a valid contractor license and insurance coverage. You can do this by contacting the appropriate state or local licensing agency or requesting proof of insurance from the company. If you are located in CA you can check the company license on the CSLB website.
Choose the Perfect Company
Selecting the right bathroom remodeler in Orange County is crucial to ensuring a successful and enjoyable renovation experience. By considering the factors discussed in this guide and following the outlined steps, you'll be well on your way to finding the perfect bathroom remodeling company for your project. Remember to prioritize licensed and insured professionals with proven experience, excellent customer service, and a strong portfolio of previous work. Happy remodeling!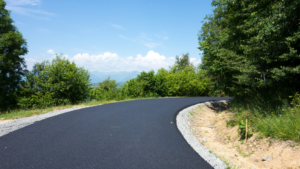 Finding reliable asphalt paving contractors in Orange County, California. is crucial for ensuring a successful and long-lasting asphalt pavement project.
Read More »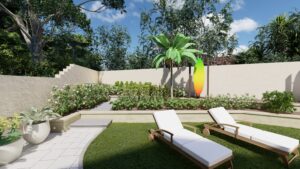 Comprehensive guide to verifying a retaining wall contractor professional license in Orange County, CA. Click here to learn more about retaining wall license requirements…
Read More »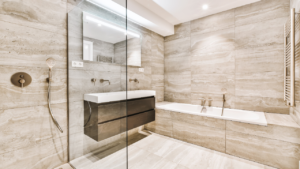 If you are Looking to remodel your bathroom? Here a list of the best licensed and insured bathroom remodeling companies near Irvine California.
Read More »